Feedback Software
Collect feedback on your
presentations
Upload PowerPoint presentations and build forms & surveys around them.
Get Started
✓ Free 14-day trial
✓ Easy setup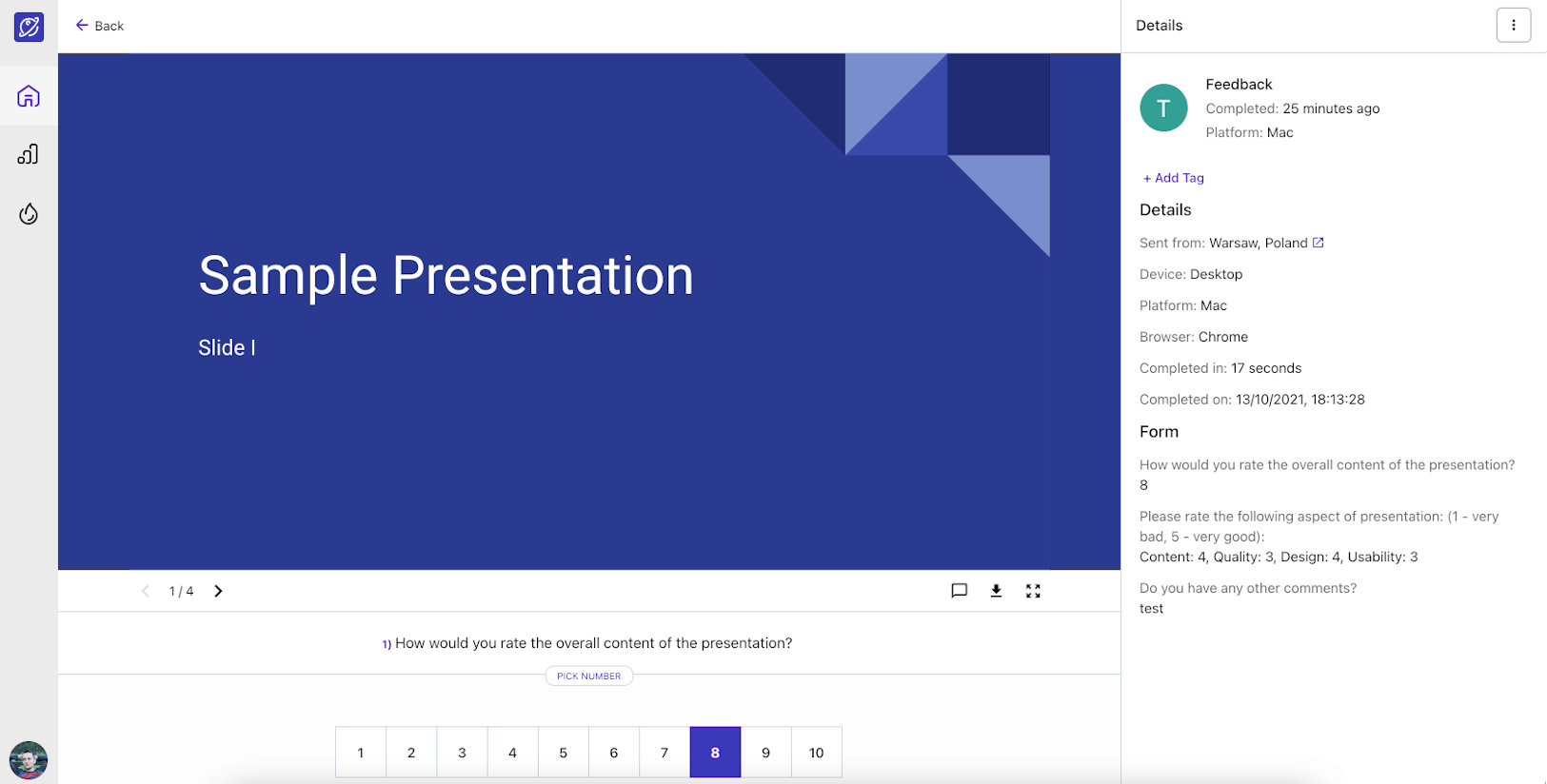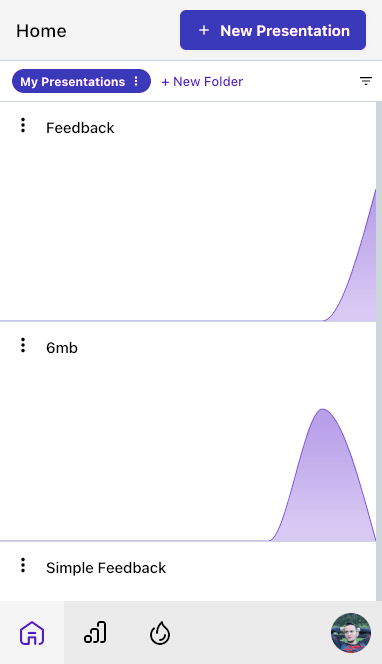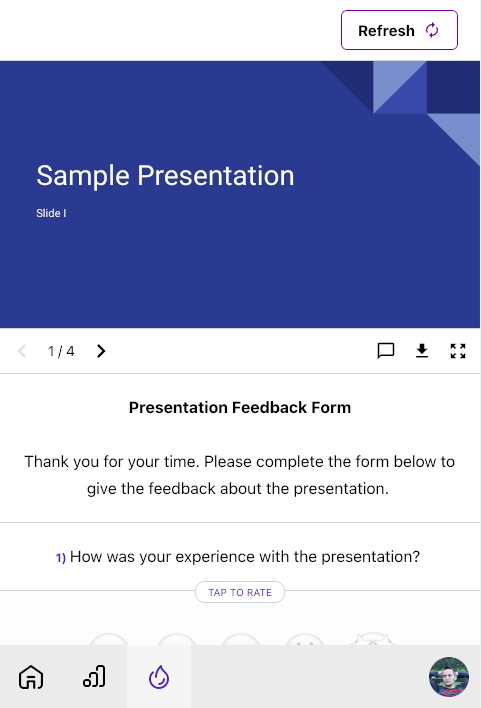 How it works?
Watch quick introduction to NativeSlides 🎥
Platform preview
Screenshots from NativeSlides dashboard.
Presentations gallery
Examples of the presentations you can create.
Integrations
Collect more data using integrations.
Can't find what you are looking for?

Request an integration.
Start a free NativeSlides trial and collect feedback on your presentation today!
Start Building
✓ Free 14-day trial
✓ No credit card required